$ 1,049.99

Compare

$ 999.99

Compare

$ 799.99

Compare

PRICE MATCH GUARANTEE
REGIONALLY SOURCED PRODUCTS
YOUR SATISFACTION IS OUR GOAL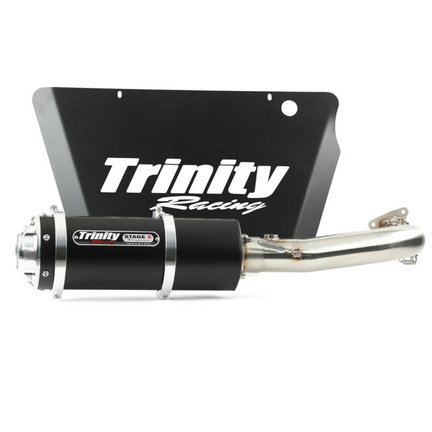 Trinity Racing has been offering products that create horsepower for the offroad industry since 1978. With 41 Years of incredible success our new sole focus is to manufacture top quality exhaust systems and complimentary components for the ATV and UTV industry.
In our California based state of the art manufacturing facility which includes CNC Bending, Tig Welding, CNC Machining, Laser Cutting/Etching we have the ability to design, fabricate, machine, and test the best performing systems available.
Under new ownership since 2014 Trinity Racing's commitment is to provide superior customer service and produce the best products on the market.